---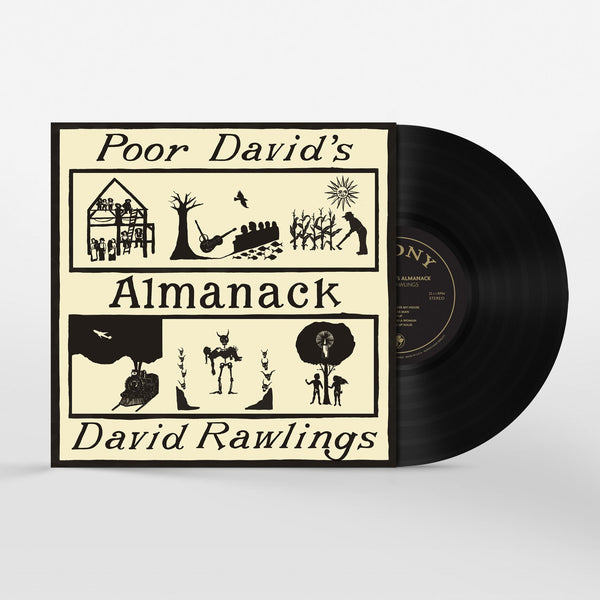 LP purchase includes an instant link to download an MP3 of the album.
A single LP mastered for vinyl direct from the analog tapes by Gillian Welch and David Rawlings on their own custom-built VMS 80 lathe with Ortofon amplifiers, this pressing of David Rawlings' Poor David's Almanack is the first new album on Acony to come out on vinyl simultaneously.
With artwork & illustrations by Gillian Welch, the package includes an old-style tip-on jacket printed on special paper and a printed sleeve. Download card included.
Released August 25th, 2017.
1. Midnight Train
2. Money Is The Meat In The Coconut
3. Cumberland Gap
4. Airplane
5. Lindsey Button
6. Come On Over My House
7. Guitar Man
8. Yup
9. Good God A Woman
10. Put 'Em Up Solid